&nbsp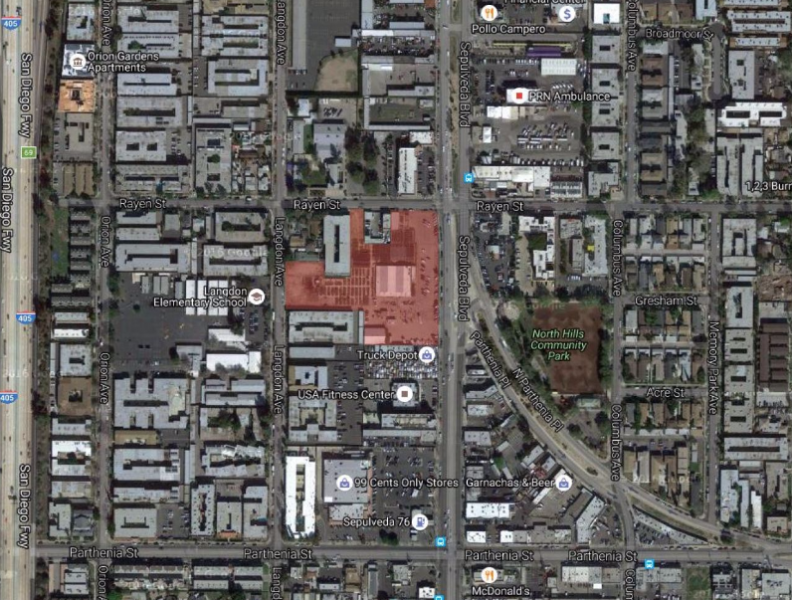 Developer files plans for multifamily development in North Hills
by Steven Sharp
Large Residential Complex Headed to North Valley
Per a case filing from the Los Angeles Department of City Planning, a nearly 4.5-acre collection of parcels in the San Fernando Valley's North Hills neighborhood is slated to give rise to a large residential development.
The project, located at the intersection of Sepulveda Boulevard and Rayen Street, would create a total of 364 residential units, including 44 set aside for very low income households.  Plans call for a variable height structure, standing two-to-three stories on certain parts of the development site and rising four-to-five stories on others.
The proposal would require a zone change for a portion o f the site which is currently in use as a plant nursery.  Density bonus incentives have also been requested in exchange for reserving 11% of the new building's units as affordable housing.
According to city records, the project's developer is a limited liability company linked to the principal of Glendale-based real estate frm Metro Iinvestments, which focuses on infill developments throughout Southern California.